Made in USA Products, From Arnev Products, Inc.
Decorate your home with Arnev's made-in-USA products. Arnev Products, Inc. is proud to offer products made in the United States. You can expect the best when you purchase your home's metal and wood light switch and outlet covers from Arnev.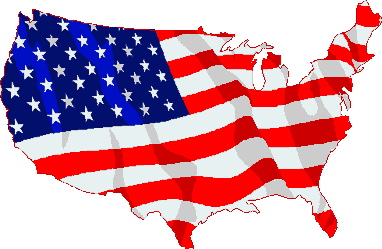 Who Are We?
Arnev Products, Inc. is a manufacturing company for light switch covers - outlet covers based in Wisconsin. Since 1989, we have sold hundreds of thousands of our made-in-USA products including Socketops, metal light switch covers - outlet covers, floor boxes, Wooden Switch Plate Covers, Electrical Receptacles, Mirrored - Clear - Frosted Glass, and more.
In 2006, we decided to expand our product line and manufacture made-in-USA products for home decorating. Our product line now includes home decorating accents for the bathroom, bedroom, and kitchen. We have also introduced three new switch plate designs. You can now purchase brushed nickel and brass switch plate covers.
Our made-in-USA products were featured in "Women's Day Magazine" in a special edition all about walls, windows, and floors. New products, product options, and the most configurations available make us the only place you'll need to shop for your switch plate and outlet cover needs. We believe our products offer consistent quality and durability.
Our made-in-USA products are sold in gift shops, fine lighting stores, hardware stores, and at www.arnev.com.
Products
Arnev Products, Inc. is a proud manufacturer of made-in-USA products. You'll find metal light switch cover plates, outlet cover plates, floor boxes, Socketops, cable covers, bathroom fixtures, kitchen fixtures, cabinet hardware, and more on our website. All of our rustic animals and north woods products are manufactured at our Michigan plant.
Electric outlet cover products are available in hundreds of colors and styles. We manufacture solid colors, prints, brushed metals, and wood grains. You can also select from themes like southwestern, colonial, rustic, oceanic, contemporary, and classic. Most of our outlet cover designs are available in any of our 53 different electrical configurations.
Outlet covers and light switch covers can be made to match. We manufacture light switch cover plates in the same styles as our electrical outlet covers. Light switch cover plates can be made for toggle switches, rocker switches, sliding dimmer switches, and knob dimmer switches. We offer a variety of light switch configurations to fit areas where more than one switch needs to be covered. Light switch configurations can include built-in night light options.
Complete the look of your home with home decorating accents for the bedroom, kitchen, and bathroom. Choose from a variety of hooks, towel bars, coat hangers, paper towel holders, toilet paper holders, napkin holders, lotion bottles, and jars. Home decorating products are made in the same themes as switch plate covers. Arnev is also proud to introduce North Woods produce made in USA products for home decorating.
You can find us online and order all our products at www.arnev.com or call our toll-free number 800-260-1181