About Us
Shop for all our products here www.arnev.com
Arnev Products, Inc. is a Keshena, Wisconsin-based manufacturing company, founded in 1989 by Arnie Evans of South Elgin, Illinois. In 2006, Arnie's wife Patti Evans became the CEO and President of Arnev Products, Inc. and has introduced many new products to the product line. Arnev Products, Inc. produces decorative electrical switch plates.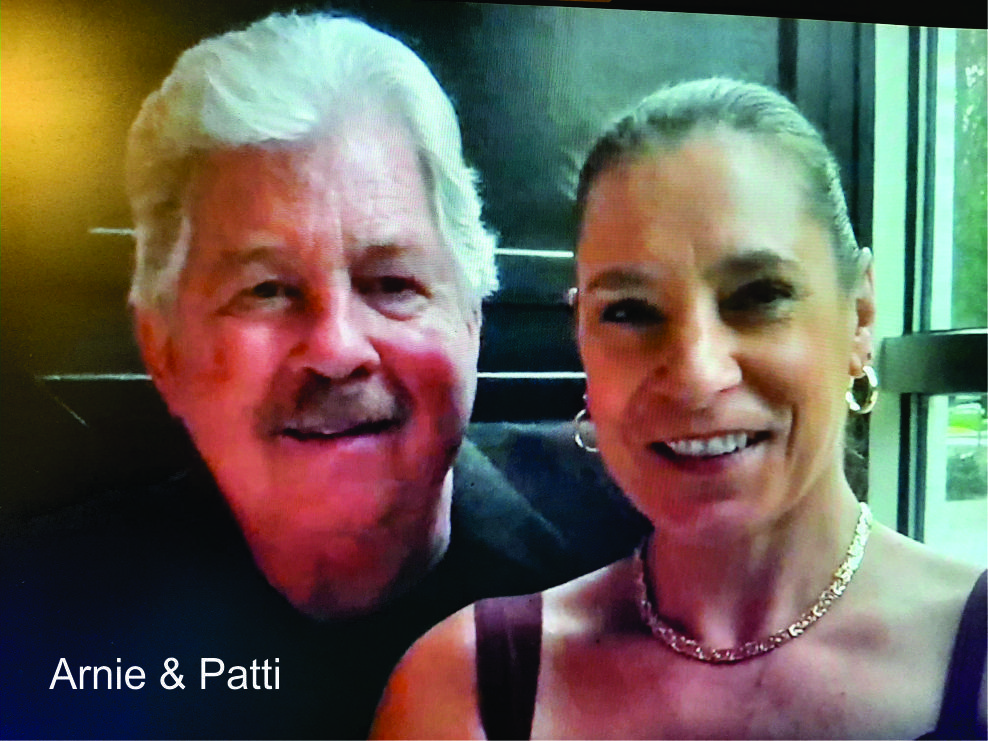 While there are other countries and southwest styles available by different manufacturers, our products feature several significant advantages over the products of our competition. For example, our products have a scratch-resistant, low-maintenance finish. We use heavy gauge metal, so our products are very sturdy, and not flimsy as some "gift shop" plates can be. We believe our products offer the largest array of electrical configurations. We can produce a high quantity of consistent quality, and thus offer volume discounts for wholesale customers with retail stores and businesses.

All our products are made of the highest-grade steel. Some of these have a unique "Punched" design. However, for safety, the design punches do not go all the way through the parts.

The Pewter finish is electro-static powder painted and baked at 500 degrees for durability. They are designed to complement the colonial and country-style decor and they complement the country-punched tin-style chandeliers and lighting fixtures, which are quite popular. However, they are very attractive with many other types of decor.

We have expanded our product line to include switch plates with different finishes with the same punched designs. We now offer a beautiful bright polished brass finish, and we have introduced a new line with a white enamel finish. We also manufacture them with no punched designs in almost all of our finishes. In 2004 we introduced a soft black product in our plain and border designs. Earlier this year we introduced "Renaissance Bronze"
(see link at bottom of page).
All products have matching screws, in either lacquered brass or the same painted powder-painted finish.
Southwest Styles
Two American Indian Southwest designs are now available in three different colors and finishes. Our first design is an American Indian Thunderbird engraved into the metal in each corner. The second is also an American Indian design we found at an Indian reservation in Arizona some years ago. There are three custom finishes. The first we call Arizona Sand. This texture feels just like sand and has the exact appearance and color of the sand found in Arizona. It has a sprinkle of the Sedona Arizona red clay mixed in, which gives it the true Arizona Sand color. The second is another custom Terra-Cotta finish, with very much the look and feel of a clay pot. The third is our Adobe Gray color, which is similar to our pewter finish. Don't be afraid to touch our products, as none of the finishes will come off. Also, they are very easy to clean, with just a little soap and water, or Fantastic. They are made of the highest quality steel.
New Products Introduced
We recently introduced three new switchplates. First, our brushed steel, which is very similar in appearance to stainless steel. They have a brushed finish with a lacquered coating. Second, we've introduced Solid Brass in .040 gauges, polished and lacquered finish. And last but not least, we now offer mirrored glass, in all the hard-to-find configurations.

Arnev Products, Inc. featured in Woman's Day Specials: Walls, Windows & Floors.


In 2000, an editor for "Women's Day Magazine" contacted Patti Evans. They were planning a special decorating issue called "Walls, Windows, and Floors." The editor had seen our switchplates in a mail-order catalog and thought we would be a good product to feature in this article, so they did a search online and found us at Arnev Products, Inc. They asked us to send them some samples, as they were going to take some photo images and use them in this issue. We were flattered beyond words that a national publication like "Women's Day Special Interest Publications" took such an interest in our products. We sent samples of a few different styles, and they loved the quality and thought the value was excellent. They photographed and used our Pewter Finish Country Star design for the article. Our products were able to be viewed by over one million of their customers that month. It was quite an honor, not to mention that we received many orders directly related to this article. Thank you Women's Day!