Rustic Animals & North Woods Light Switch Covers - Outlet Cover designs
Beautiful Outdoors North Woods Rustic Patina Finished Light Switch Covers - Outlet Covers in 15 Rustic themes and Made right here in the USA. These switch plates have a timeless appeal that will enhance your rustic, North woods cabin, or country décor. They are durable enough to be used as indoor or outdoor electrical outlet covers.
Manufactured from the highest quality steel, Copper Patina Coated, sealed with a baked-on clear coat that will not tarnish. These Light Switch Covers - Outlet Covers are available in all the hard-to-find electrical configurations and up to four gangs wide. Matching screws included.
Please scroll down this page for more information, or to start shopping...
Bear – Buck – Wolf – Elk – Horse – Loon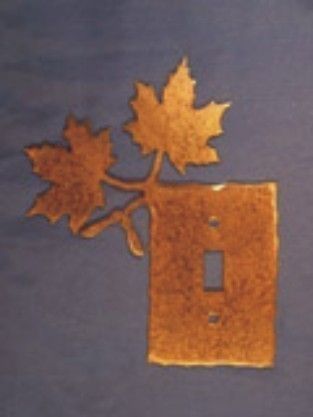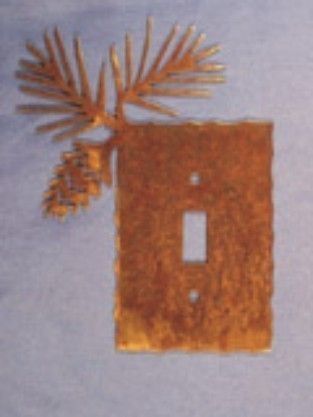 Maple Leaf – Moose – Oak Leaf – Pheasant – Pine – Plain -- Pinecone
Trout - Walleye
All our Light Switch Covers - Outlet Covers are referred to as a mid-sized part. They are a bit larger than the standard size, but not oversized. From top to bottom they range from about 7-1/8 tall – like with the Oak Leaf – to 9.5 inches tall as with the cooper switch plate Bear design.
Having them a bit larger usually covers up any irregularities that could have occurred when the drywall was cut for the electrical box openings, which does occur quite often. Also, this would cover up any outlines or paint or wallpaper color differences left by the switch plates. Our electrical cover plates are not so oversized that they don't fit into spaces usually allotted for the standard sizes.
Please allow 2-3 weeks for delivery, as these are all custom-made products.