Restoration Hardware
Restoring an old house does not have to be expensive or difficult. Restoration hardware such as cabinet pulls and switch plates can give that modern touch to an old house without taking away from the ambiance older homes possess. Finding hardware for your house also does not need to be impossible. Arnev is your one stop solution to your kitchen and bathroom hardware needs. We offer you a variety of unique switch plates and cabinet pulls that you will not find at your local hardware store.
We are based in Keshena, Wisconsin. Founded in 1989 by Arnie Evans, we have grown to manufacture and sell our restoration hardware nationwide under the name "The Heritage Collection" and "The Big Switchover" in find lighting stores, hardware stores and gifts shops. Our products are also found in mail order catalogs and available through our website.

Our products feature several significant advantages over the products of our competitors. We have a scratch resistant, low maintenance finish on all our restoration hardware. We use heavy gauge metal in our manufacturing process for sturdiness. We offer the largest array of electrical configurations and produce a high quantity of consistent quality, which passes savings along to our end consumers. These are just a few of the many features we offer.
Our products are also safe, with electrostatic powders for durability and designs that are not cut all the way through the metals for your protection. We offer
switch plates
with different finishes and the same punched designs to give you more of the options you want. We are constantly looking to add more finishes and designs to our product lineup.

Not only do we believe in quality restoration hardware, but we also believe that how we display our products is important. We work closely with a printing company that produces our skincards to make sure our products get noticed as ones of affordability and quality. We also believe in quality customer service. We want you to know that should something not be to your liking, you may contact us at any time and we will do what we can to correct the situation.
We understand how important it is for your house to look finished and complete. Most people do not consider the fact that switch plates and cabinet pulls can give that unique look and the completed look you seek. We stand behind our products knowing they are made of the best quality materials and some of the most affordable design options on the market. You can be confident that your old house will keep its personality while looking new again with our wide selection of
restoration hardware
. Please browse our website and look at the many options available to you to give your home that finishing touch you seek.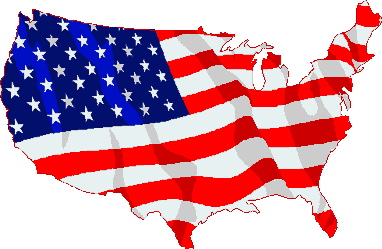 THIS PRODUCT MADE IN THE USA
Click on a Hardware Design to see all our hardware products that compliment our custom switch plate designs.
All custom 38 finishes in cabinet hardware are 3-4 weeks for delivery, the same as all the custom 38 finished switchplates.



Bamboo Hardware


35 products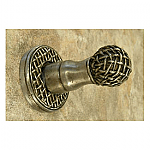 Chamberlain Hardware


13 products



Corinthia Hardware


20 products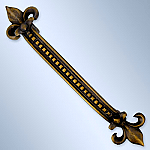 Fleur De Lis Hardware


4 products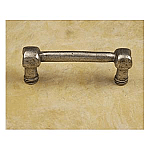 Hammerhein Hardware


20 products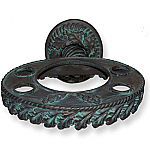 Oak Design Hardware


23 products



Oceanus Hardware


19 products



Pompeii Hardware


23 products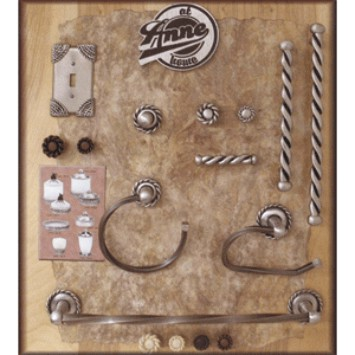 Roguery Hardware


24 products