Arnev new home page
Switch Plate Sizes
Customer Service: 800-260-1181
Monday to Thursday 7AM-5PM CST
Proudly Made in the USA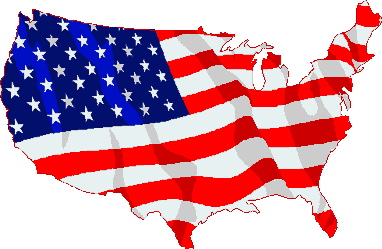 Scroll down to find the product category you need
or click on a category on the left side
53 configurations in Painted, Metal,

Unfinished Wood

,

Mirrored and Clear Glass, Simulated Stone,

Rustic Animals, Custom Designs, Socketops and more switch

plate accessories

In Brass, Aluminum, Nickel Silver,

and exclusive 38 custom finishes,

for wood and concrete floors.

Audio Video floor boxes in many finishes.


Hundreds of products in 38 custom finishes
and 12 unique designs

to choose from.

Thousands of Cabinet Knobs and pulls and more
to choose from available in 38 custom finishes.

Rustic Mirrors, Paper Towel Holders,

Robe Knobs, Towel Bars, Toilet Paper Holders,

Towel Rings, Key Chain Holders, Coat Hangers

and more.

15 and 20 amp. receptacles
only in Black, Brown, and Gray.
Slide Dimmers, Round Dimmers,
Ceiling fan/

Dimmer combos, and more.

Also CAT5, HDMI, Cable TV, USB and more.

No need to change out your plug, just

pop on a few of our "peel and stick"

Socketops

.

Stainless, Copper, Black, Wood, and many
Switch Plates
The made in the USA label on products is very important to many people today. Arnev switch plates have been produced in Franklin Park, Illinois since 1989. We produce a wide array of different finishes, styles and designs in fifty three distinct switch, outlet, rocker switch or combination configurations. If you understand that room design and décor doesn't just include paint, wallpaper, window treatments and flooring our beautiful and durable products may be for you. It is the little touches, like our switch plates, that can take a room's image to the next level.
Light switches are some of the most touched things in a room and therefore have to withstand a lot of wear and tear. Our Arnev switch plates are heavy duty and will last a lot longer than the traditional plastic plates which are typically installed in a home. We only use high quality materials in our production and have impeccable workmanship. Something one should consider when looking at our switch covers is that we oversize all of them to ensure that each of our products adequately covers any inadvertent over-cutting of the surrounding drywall when the electrical components are installed.
The covers the we offer at Arnev aren't your everyday white and cream plastic models. Our covers are made of high quality metal, glass, acrylic, or wood. The wood covers can be backed by metal. Most of the covers we offer can be painted by you in whatever color you wish, however we also offer a wide variety of finishes and colors to magnificently accent any room or space. Our wood switch plates can also be stained. Today having something custom is what it's all about. If you are craving something truly unique we have just what you need. At Arnev we offer several custom designed styles of switch plates from which you can choose. Plates with raised or sculpted designs on them are becoming ever more popular. Custom designed plates are especially desirable for bathrooms or kitchens. It can give a themed bathroom that extra piece of continuity. In a kitchen it is always nice to have a seamless, elegant design and our covers can be produced to match the finishes used.
All styles of switch plates and outlet covers that we offer can be ordered online through our X-Cart online shopping cart service simply and securely. We understand not everyone is comfortable with online orders therefore we also accept phone and mail orders as well. We offer a 30-day money back satisfaction guarantee on all of our products, with the exception of the custom handmade and custom finished products. We are confident that you will find Arnev switch plates and outlet cover products to be exactly what you have been looking for.